We cannot wait to share the re-opening concert's detail, but we need a little more time. 
So, while you wait for the announcement, please enjoy our archives on 
Manhattan Symphonie's YouTube Channel! 
Maestro Gregory also started his own channel during the pandemic. Yes, he is a YouTuber now!
He talks about his childhood, music, teachers, art, and life. He also plays violin and piano in the show. You may find a new side of him! 
You can watch the shows from here.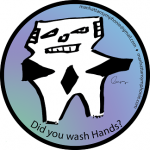 By popular demand, our friendly Spaceman has his own website now!


Please visit him by clicking HERE. 
Recently, Manhattan Symphonie's tour to China was cancelled one week before departure. We felt sorry, however, we had also dodged a bullet. We, members of the Manhattan Symphonie, want to help push this virus out of existence. So, we decided to spread the public health awareness to learn how imperative it is for everyone to remember to wash their hands often, and we created the Spaceman to  spread the word.
Also, our next concert, when this virus is only a memory, will be of a duel significance as a 'Tribute' to the brave front line workers and a 'Memorial' for those who were lost, and for the pain and suffering felt by so much humanity around the world. Members of the Manhattan Symphonie send positive wishes for our shared desire to have an early beautiful summer celebration when this tragedy is defeated.
Stay positive and, as our Spaceman- music friend- reminds us, please don't forget to wash your hands! Thank you.
Gregory Singer
Music Director of Manhattan Symphonie
No Events